I was watching 'The Apprentice' (UK version), the other day. It was about 'creating a marketable app'.
What these simple and foolish candidates did was come up with really dumb-ass ideas of apps that would be downloaded – but immediately dumped, because they were so useless, even for the children's market. They made a big issue of 'creating the entire app overnight' and attempting to pitch it to websites and magazines the next day.
What actually happened was that the BBC (or Lord Sugar, himself) simply paid a bunch of developers at a big company, an unstated amount to do it for them. The apps were so simple that Google's AppInventor software would allow them to make both apps in about 1 hour – using a single developer. 'Real' apps – with any small chance of success – take lots of time, lots of programmers and lots of money, to build.
Then, they got a special dispensation to jump to the head of the queue, for putting it in the app-stores for all phones – except iPhone. Apple refused to let them jump the queue.
For about 30 seconds, in the show, the business model was mentioned, when the boys talked about having considered it and that they would sell 'upgrades', later. Yeh, right!! Considering that there are over 250,000 apps, now on the market, this is not only a flawed business model, but 100% guaranteed to fail. It may possibly have worked, in 2008-2009. Not now.
What does this tell us about the software development issue?
1) If these app ideas weren't on a well financed TV show, they wouldn't have even got off the ground.
2) Anyone can come up with a 'brilliant' idea and then pay a few grand to developers, to make it for them. This doesn't guarantee success – or even suggest a possibility of success. e.g anyone can write a book and pay someone to publish it. This doesn't make it a bestseller, even if some people buy it to try it (pretty book cover and well-written blurb, maybe). Some libraries may buy it. But, if it isn't a truly great book, it won't pay for the costs of publication and publicity. No J.K. Rowling or Philip Pullman = no income from sales. It's the same with apps (or websites).
3) When you consider the immensely powerful, complex and useful software that goes into making the best apps, most of which are free, what hope has anyone got to make any money, with even a brilliant app?
4) The hard work is done by developers, who are paid a relative pittance for their work and are unknown. The glory of any success (& any money that may be made) goes to the ones who market and control the distribution of the apps.
5) Selfish, greedy and envious people see that some few people and organizations have made lots of money, in this field and they think 'I can do that, too'. After all, what such people want is money for nothing (& the chicks for free). Then they can go on about their marketing strategies, sales pitches, meetings etc. claiming that they deserve the money, because they worked very hard. It very rarely works out this way, because the ones who actually do the work, who actually create the apps, who actually sacrifice the blood, sweat and tears, are the programmers, in their homes, basements, attics and open plan offices or other work environments that usually have the best office equipment for work from sites as ProductExpert online that review the best office equipment online. Programmers  are the ones who make an app successful, not the marketing people, who are very secondary to this process – particularly on the Internet.
Well, the same philosophy applies to pretty much any virtual product, where there are not actual physical assets, that may have a true value.
During the dotCom boom, someone asked if I had invested. I hadn't because I didn't believe that virtual goods (essentially just ideas) had such incredible value and that greedy idiot investors were making a big mistake. I was right then – and I'm right now. I know the software development scene much better than most – and unlike almost any of the real decision makers, I do learn from history. (I remembered being taught about the South Seas Bubble, in economic classes, in college).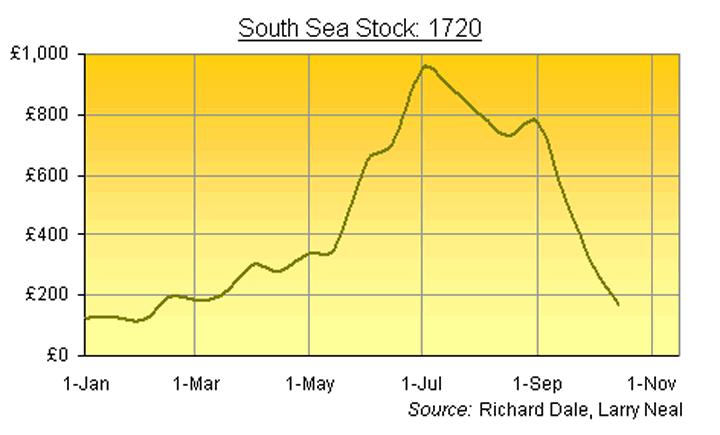 All of the above is a pre-amble to what I really have to say, which is that I am very tempted to get into a magazine project, that was offered to me, for a number of reasons. Firstly, I love my work and don't get enough of it (not even to keep the company afloat, really). Secondly, I need something to obsess about (I am a notorious obsessive). Thirdly, of course, I do want to make a financial success, at this late stage of my life – if only to prove it can be done – and I only want to make money by the sweat of my brow – as I've always done (I guess I was brought up by working-class heroes).
However, even though this is a great idea and one very suited for my skill-set, the only way to do this is to do it properly. By 'properly', I refer to a business plan, a business model, a strategy, planned in advance and legal safeguards for all who contribute – whether in hours of mind-numbing work, cash for capitalization or brilliant (& I mean BRILLIANT) ideas. All these things are essential, to make any success of such a project.
As I pointed out, above with the example of apps, the market in magazine websites is saturated. This doesn't mean it is doomed to failure, but it does mean that, if it is to go beyond being just a hobby and a learning exercise, all of the above has to be taken into consideration, before anything is sacrificed by anyone, beyond the hours and weeks it would take to come up with such sensible strategy and planning.
About 30 years ago, I was involved in a million dollar enterprise. My job was the first in a chain of tasks that had to be completed, before profit was made. What actually happened was that, as soon as I had done my bit, successfully, arguments broke out, I was paid off with a pittance for my work and high risk (literally blood, sweat and tears), and the others went on to finish the job. I never found out if it was successful or not, because I was out of it, by then. I would never have involved myself, if I didn't trust these people and if I knew what I know now. I swore that this would never happen to me again.
So this is where I am coming from. I'm ready, willing and able to work with my friend, in the UK, on this project, because I believe it has every chance of success – and I know what I am talking about, here. However, without the foundations, that I mentioned above, being first put into place, I simply cannot contribute the enormous time, energy and stress that the project promises to demand from us.
I certainly wouldn't put in the programming hours, unless everyone involved showed me that I am not the only one who would contribute in terms of hard work and/or capital.
If my friend would, at least, write a draft business plan that makes sense, I would certainly start to consider my involvement. Without that, at the very minimum, I wouldn't even think about it, too much.